Commentary: Spring football needs to evolve at OU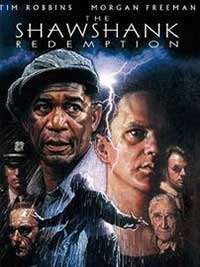 The following is commentary from SoonerScoop.com Editor Carey Murdock and is not meant to reflect the thoughts or opinions of SoonerScoop.com or it's other staff members.
In local media circles, we've had this long-running joke thanks to former Tulsa World columnist Dave Sittler.
Sittler, who retired within the last year, is fairly tech savvy. He embraced technology in his last few years on the job and he still uses Twitter quite a bit.
When Sittler retired, he changed his Twitter avatar to Brooks Hatlen, the character played by James Whitmore in the fantastic movie, 'The Shawshank Redemption.'
The joke was that Sittler, just like Brooks Hatlen, had no idea what to do with his life now that he was out of our media prison, and we'd probably find him swinging from a noose in a retirement home soon after he got out.
Sittler's a funny guy.
SCOOPHD: Offensive Notebook
I recently had a Shawshank moment of my own.
Standing at OU basketball practice one afternoon, Oklahoma was finishing up their final practice as they were getting ready to leave for Philadelphia for a first-round matchup with San Diego State in the NCAA Tournament.
As practice finished, I was standing on the sideline with other members of the media.
Then something happened that made me very uncomfortable.
The players walked toward our media row, extended their hands and thanked every one of us for coming to practice.
As it was all happening, I wanted to run.
What was this strange phenomenon happening in front of me? I wasn't familiar. It was people showing public appreciation to media members for coming to practice.
I didn't know what to do!
What I realized at that moment was that I had just been paroled from OU football and I, like Brooks Hatlen, had no idea how to make it in this environment I found myself in.
I can't function if some of my questions aren't greeted with scorn and ridicule.
I love covering OU football. I love the challenge of it. I like that you either sink or swim when you walk into the Adrian Peterson Team Meeting Room every day.
I love that I have to dig up information few others can get. I love that covering Bob Stoops isn't easy. I'd be totally sick of this job if everything was easy after 14 years.
But I can't help but think my feeling of being institutionalized is a terrible reflection in the way Stoops and OU are handling things these days.
Stoops has one rule about criticism. He wants you to be fair. Don't hit below the belt. If you're going to come at him, come at him with some facts and not just wild accusations.
But if there's one thing that Bob needs to hear, it's that the world is still changing more quickly than he's adapting. First it was a coaching staff getting stale. He fixed it.
Next it was OU falling behind in recruiting by not identifying and offering players early. He's working on that and has admitted it's a priority.
Now it's time to tackle another tough task, and maybe his toughest: Public relations.
Stoops runs one of the most closed spring football camps in the country. I've checked around. Iowa is having a public practice in Des Moines this year. They were one of the worst offenders along with Stoops in the past.
Will Muschamp is a bit of a handful for media in Florida, but this year, three open practices for the Gators.
Kansas State and Bill Snyder are still the kings of horrible, but they're the only ones I know of that are actually worse than Oklahoma.
Sumlin wasn't bashful either. In a letter sent out to Texas A&M supporters, Sumlin made it clear their Friday Night Lights was a recruiting tool.
I wanted to personally invite each of you to attend Friday Night Lights, this Friday," wrote Sumlin. "We will have some special guests in attendance and we would like for them to see and experience what the 12th Man is all about."
Baylor just held their spring scrimmage over the weekend, but with a new on-campus stadium and their willingness to go the Oregon/Oklahoma State uniform route in the future, you can probably add them to the list of schools that will employ these tactics in the future.
By the way, Oregon State brought in a live DJ just for one of their practices last week.
I'm not saying Stoops missed out because he hasn't caught up to spring football as a recruiting platform, but it hasn't helped.
Stoops has had zero open practices the last few years outside of the spring game finale.
But that needs to change with the rest of the world. Not just because the media is miffed, or that it is very non-fan friendly, but because recruiting is starting to happen this time of the year.
Players are now locked in to the Rivals Camp Series or the Nike Football Training Camps. They are out traveling to campuses all over the region on the weekends.
OU's model of getting early commitments during summer camps is becoming old fashioned. Now they are best used for getting to know the top sophomores.
Those top juniors are making their decisions right now. They won't be on the board by the time football camps roll around in June or July.
The goodwill toward fans and media would just be an additional bonus of making spring football a little more public for all involved.
Recruits can barely read about Oklahoma football on Rivals.com as Stoops is holding just six media sessions over the first 14 practices of spring football.
But it's not like Stoops is even showing up for those media sessions. Since Spring football started Mar. 9, Stoops has met with the media just once. That's one day of face time and publicity over the course of a month when OU football should be front and center.
So Stoops knows getting recruits on campus can lead to commitments this time of year.
I'm just trying to be fair Bob, I know that's all you want.
Then again, maybe you're no different than me, Sittler or Brooks Hatlen.
Maybe your just as institutionalized as the rest of us.
Just try and make your way to the beach like Red did coach Stoops. Don't end up writing 'Bob was here' in the rafters.